ADAM ROSALES FAN CLUB Custom Chapter Shirt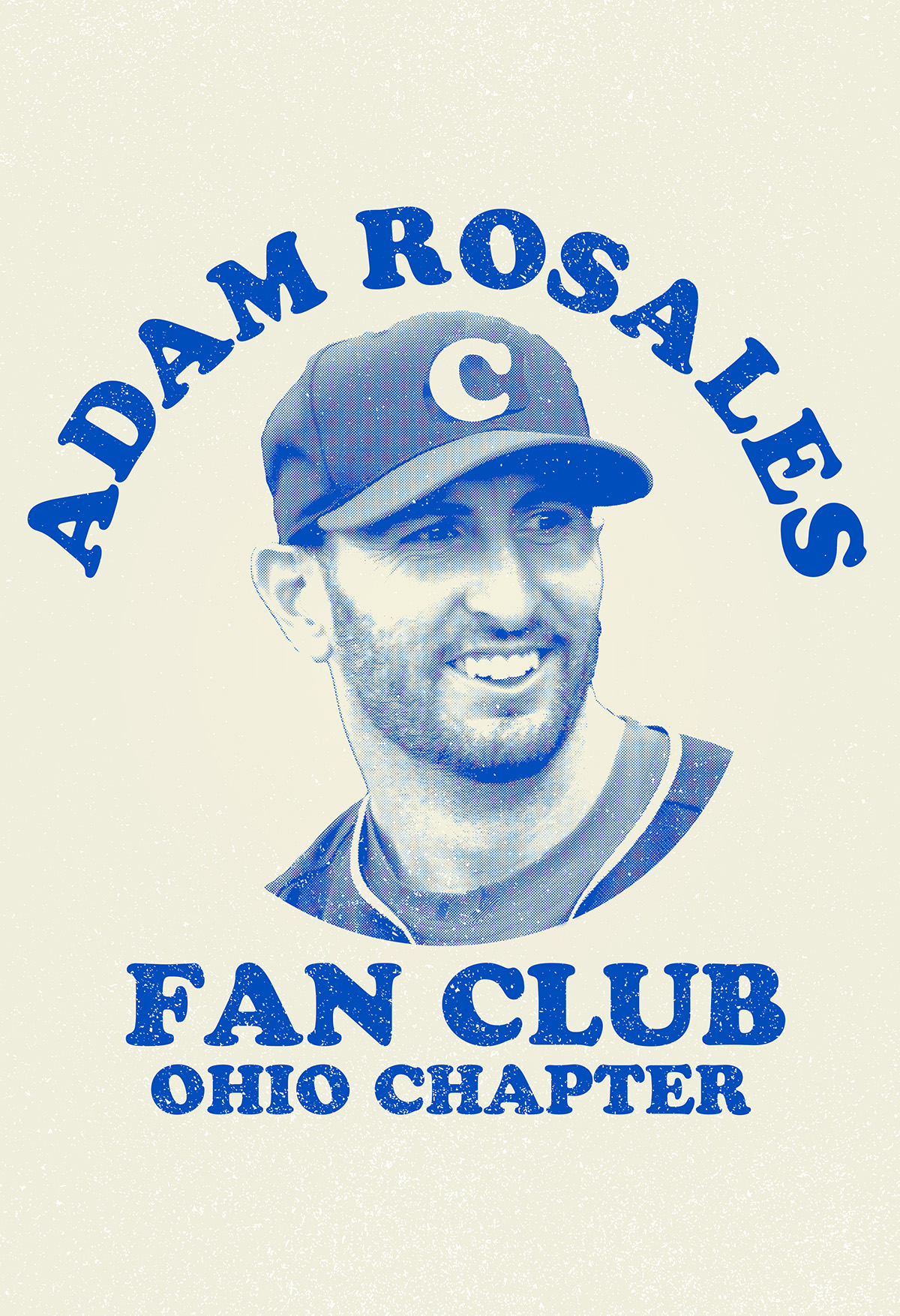 ADAM ROSALES FAN CLUB Custom Chapter Shirt
Are you a fan of Adam Rosales? If you are, join the club—THE ADAM ROSALES FAN CLUB.
Joining the Adam Rosales Fan Club has many benefits. One of the benefits is a nifty T-shirt, in either a comfortable white V-neck or a comfortable heather gray crew neck. These are quality benefits because people will ask you "How did you get that Adam Rosales Fan Club V-neck or heather gray crew neck T-shirt?" and you can tell them that you have it because you are a member of the club.
There are chapters in all fifty states in the United States of America. Let us know which chapter you want to represent and we will do the hard work of getting that chapter's official shirt to you. Believe us, it's hard work. But it's for a good cause—your Adam Rosales fandom. When you add the shirt to your shopping cart, you'll be given the option to CHOOSE YOUR LOCAL CHAPTER!
I'm printing these with blue ink on some of my favorite shirts. The V-neck is a solid white 50/25/25 polyester/cotton/rayon tri-blend. They are as smooth as an Adam Rosales double, or maybe even a triple.
The T-shirt is a 50/25/25 polyester/cotton/rayon tri-blend in heather gray. I'm printing these with blue, too. They are awesome, so chill out.
*PLEASE NOTE: When you add a shirt to your cart, you'll get the option to choose your local chapter.
All printing is done in Ohio, United States using sustainable, responsibly produced, and ethically used ink.
Every garment is pre-washed, pre-shrunk, and is true to size.
All designs for Main Engine Press are hand drawn, and then individually and manually screen printed.
Our goal is to create a uniquely crafted work of art with every print that honors the inspiration of the work.
Shipping fees are added to your cart before checkout, and all orders in the United States are sent via flat rate USPS priority mail.
Please contact us for questions regarding international shipping. All sales are final.
Thanks!
"While wearing this shirt to a ballgame, I received a THUMBS UP from Adam Rosales. That's gotta mean something."